News
Sortie d'une nouvelle vidéo à l'échelle mondiale
11 mai 2016
En hommage au premier titre de champion d'Angleterre remporté par Leicester City, TOYO TIRES crée une nouvelle vidéo collaborative
Toyo Tire & Rubber Co., société de distribution britannique Ltd. de Toyo Tire (UK) Ltd. rend hommage au premier titre de champion d'Angleterre remporté par son partenaire officiel, le Leicester City Football Club. Le dernier épisode de la série de vidéos courtes « Surprising the world » (Surprendre le monde) de Toyo Tires, intitulé « Surprising the world – Only those who keep on driving can change the world » (Surpendre le monde - Seuls ceux qui continuent à avancer peuvent changer le monde), est sorti à l'échelle mondiale le mardi 10 mai 2016.(https://www.youtube.com/watch?v=-FsjG0aKFAM&feature=youtu.be
Situé à proximité de Leicester City dans la région des East Midlands en Angleterre, Toyo Tire (UK) Ltd (TUK) est devenu un sponsor officiel de cette équipe locale en 2014 en la soutenant dans le championnat de Premier League anglaise. Depuis lors, TUK a réalisé une variété de campagnes vidéo en collaboration avec l'équipe.
Le premier titre de champion d'Angleterre de Leicester City ne possède pas seulement tous les éléments d'un exploit unique dans une vie, mais il a aussi été salué dans le monde entier, en particulier pour le brio avec lequel l'équipe s'est battue.
Le défi incessant auquel Leicester s'est livré dans sa quête de grandeur rejoint la vision du monde propre à la marque Toyo Tires. C'est pour cette raison que l'entreprise est très fière d'être le sponsor de l'équipe et salue les joueurs et l'organisation pour leur performance.
Pour célébrer cette victoire avec les heureux supporters locaux et les fans de football du monde entier, Toyo Tires a créé une vidéo pour célébrer le triomphe du club, baptisée « Surprising the world – Only those who keep on driving can change the world ».
Toyo Tires a lancé cette vidéo à l'échelle mondiale sur YouTube accompagnée du slogan de l'entreprise « Surprising the world ». La vidéo courte illustre la détermination farouche de joueurs tels que Vardy et Mahrez et la passion du manager du club, Claudio Ranieri.
En ne cessant d'essayer de dépasser les attentes des consommateurs et d'offrir des surprises au monde comme nulle autre marque, Toyo Tires est bien placé pour continuer à apporter une valeur ajoutée.
À propos de Toyo Tire & Rubber Co., Ltd.
Toyo Tire & Rubber Co., Ltd développe ses activités à travers le monde, en se concentrant sur la fabrication et la vente de ses produits de base : les pneus. Opérant dans plus de 100 pays et régions, Toyo Tires propose de nombreuses pièces automobiles, y compris des pneus et des pièces de coussin de siège en uréthane, que la société fournit aux constructeurs automobiles à travers le monde.
À propos de Toyo Tire & Rubber Co., Ltd et Leicester FC
Fidèle à la devise de sa marque "driven to perform" (conduire vers le succès), Toyo Tire & Rubber Co., filiale de distribution britannique Ltd., Toyo Tire (UK) Ltd a reconnu un engagement identique en terme de performance de la part du Leicester FC et en Août 2014, les deux parties se sont mis d'accord pour que le fabricant de pneus devienne le sponsor officiel de l'équipe. L'accord de sponsoring est une entente pluriannuelle, couvrant les saisons d'août 2014 - à mai 2015 et août 2015 - mai 2016.
Pour les informations de presse, veuillez nous contacter à l'adresse suivante : press@toyotires.eu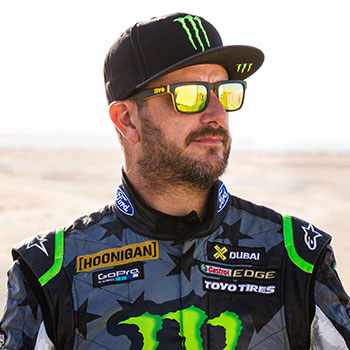 "…lucky for me that my partnership with Toyo means that I drive on a very good performance tire …
... on all temperatures the tire is very consistent which is very important for me when I'm doing that stuff...
…the tire that we use for sliding around on roads like that really works well from the beginning of the wear to where the tire's almost destroyed... "

-- Ken Block #43, former WRC and WRX driver. Creator of the legendary Gymkhana series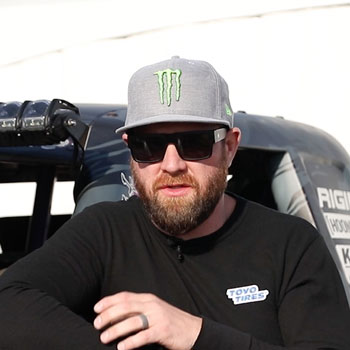 "...it truly is a better tire than any of the competitive manufacturers off road tires in all areas that you would need a tire to perform well at, and I know that from experience. You know the proof is here, I've won several championships with the tires and I'm the only person to win two consecutive Baha 1000s."
-- BJ Baldwin, Off-Road Racing Driver and two-time Baha 1000 winner
© Toyo Tire Corporation. 2019

//--> //--> //--> //--> //-->