News
Toyo Tires at the Tuning World 
April 25, 2019
When the Tuning World opens its doors again at the beginning of May in Friedrichshafen, an exhibitorwill be there for sure: Toyo Tires, one of the most popular tire brands among tuners, is presenting very special promotions and a unique opportunity this year.  The Tuning World is the annual highlight of all tuners. Cool cars, pretty women and lots of trends and possibilities can be discovered at the fair. This year Toyo Tires has come up with a lot for its fans and customers.  At the booth in hall B1-203 all tuning friends will experience an innovative booth design, the popular Toyo Tornado with cool prices and unique cars on sporty tires.
The Tuning World Friedrichshafen will also feature the European Tuning Showdown: one of the toughest and most renowned "Show and Shine" competitions in Europe. A total of 48 outstanding showcars will be competing, accompanied by DJ Shorty and an enthusiastic audience. In the end, only the participant who convinces with concept, quality and creativity as well as with technical perfection down to the last detail can win. As a partner of the European Tuning Showdown, Toyo Tires will not only be prominently visible in the Tuning Arena, but will also welcome some of the participants of the Competition to its own stand. There they will be available to answer visitors' questions and give away their tuning tips. Visitors who not only like fast cars, but also nice girls, should plan to visit the Toyo Tires stand in the afternoon of 04.05.2019: All participants of the Miss Tuning Contest will visit the booth of the Japanese tyre manufacturer.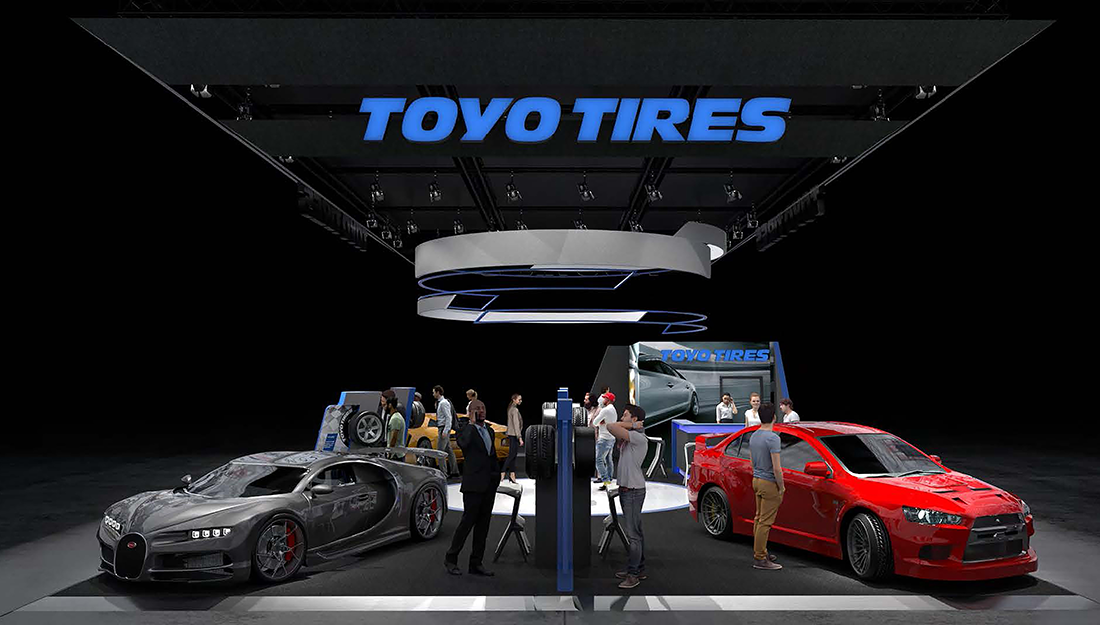 Toyo Tires will be presenting two further highlights throughout the fair. As part of the Toyo Tuning Competition Toyo Tires is looking for the Toyo Car Star 2019. Applications are possible from 01.05. - 31.07.2019 at www.toyo.de/carstar2019 The winner of the competition will not only receive 5,000 euros, but also the opportunity to present his own vehicle to a large audience exclusively at the Motor Show in Essen. All those interested will receive further information at the Tuning World at the Toyo Tires booth.
Also passive Tuner fans expects a real highlight: They can win a racing license course. You can find all the information you need at the Tuning World at the Toyo Tires booth or at: www.toyo.de/teilnahmebedingungenlizenzlehrgang.