Company
The TOYO Tire & Rubber - group is one of the leading tire manufacturers worldwide and is represented in more than 100 countries and regions. Established in 1945, the headquarters of the business is in Osaka, Japan. The global activities of the group are based on the three core competencies tires, chemicals and materials. Toyo Tires has been present in Europe for over thirty years and in 2005 established the company Toyo Tire Europe GmbH. The location of the business is in Willich (Nord Rhine-Westphalia), Germany. From here, all business activities for Europe are managed. Core business of TOYO TIRES is the development, manufacture and marketing of high-value, High Performance tires. TOYO offer a range of tire patterns and dimensions for cars (summer and winter), vans, trucks and Offroad vehicles.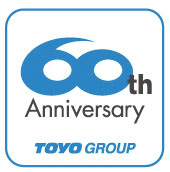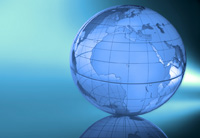 | | |
| --- | --- |
| In 2005, TOYO TIRES celebrated its 60th Anniversary | Around the World, TOYO is recognised as a manufacturer of quality products. |
As a leading manufacturer of High Performance tires, TOYO undertake extensive research every year. The Technical Centre in Itami, Japan is one of the most advanced facilities in the World. Advances in Technology developed by TOYO provide contiuous technical relevance not only for the tire market but also for their diverse product range.
More about TOYO TIRES on HQ website (English version)