EU Athletics
Toyo Tires began its partnership with athleties 2017 as a partner of the IAAF World Championships in London. This was followed by the partnership with the World Indoor Championships in 2018. Because of the outstanding success and the accompanying visibility in the media during the World Championships, sponsoring the European Athletics Championships in Berlin in 2018 was the next logical step.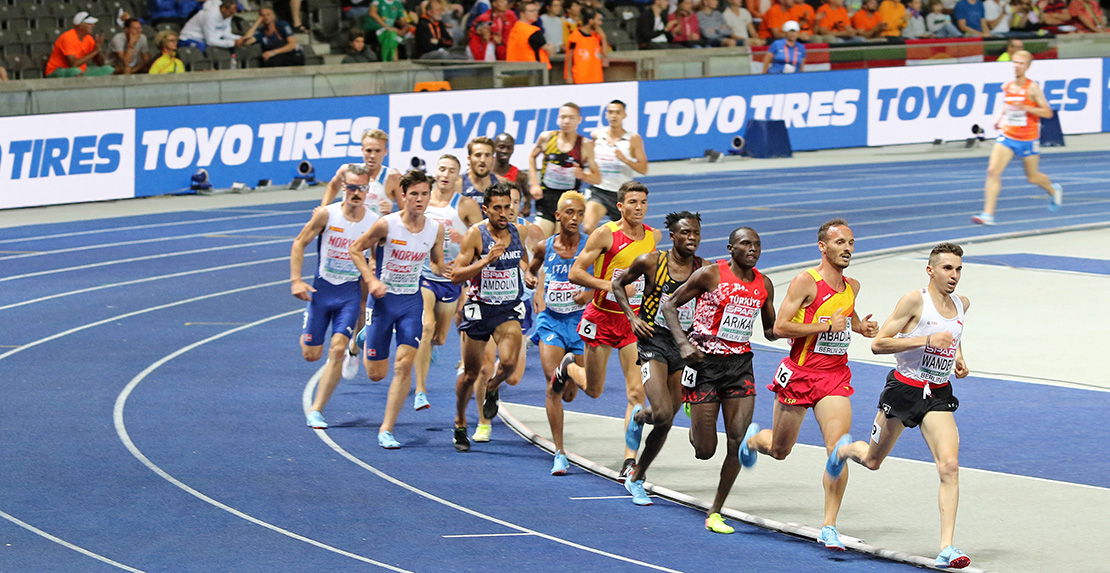 The first Euorpean Athletic Championships in which Toyo Tires was participated as a Sponsor took place in Berlin 2018. In this year the track and field programme was held as part of the European Championships for the first time. The European Championships is a multi-sport event that brought together a total of seven European Championships in 2018, including the European Swimming Championships, the European Cycling Championships and the European Gymnastics Championships. This allowed Toyo Tires to be branded to many millions of European viewers who watched the European Athletic Championships on free TV. The Toyo Tires LED boards, that were placed throughout the stadium, showed the greatness of the partnership. The stand at the event itself was visited by tens of thousands of visitors who could win prizes in small games themed around athletics.
After this successful start, Toyo Tires decided to sign a multi-annual contract that secured the sponsorship for the next years. Since then, Toyo Tires has been partner of the European Athletics Championships.
"It was an easy decision to sponsor the European Athletics Championships," said Mike Rignall, Toyo Tires Head of Marketing in Europe. "The athletes are continually looking to improve their performance and this reflects the standards we have for ourselves in the company."
2022 the European Championships came back to Germany. The European Athletic Champoinships took place in Munich from 15th August to 21st August 2022. This packed year for athletes, Europe's best track and field athletes competed to push themselves to the limit once again and try to become the best athlete in Europe in their dicipline. This championships also became a big success, not only for the athletes. Toyo Tires is looking forward to partnering with the Eurpean Athletics at more Championships and celebraing the successes they have acheived together.