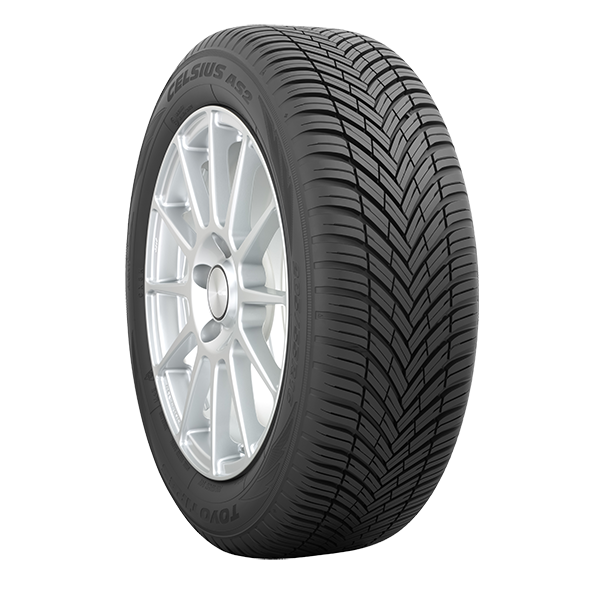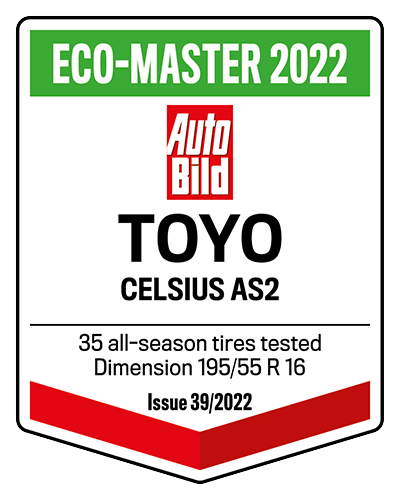 Celsius AS2
New CELSIUS AS2 gives year round control, so you can relax and enjoy the drive. Forget changing tires or compromised performance, CELSIUS AS2 is a fit and forget solution allowing you to experience excellent performance throughout its long life. Impressive stability at highway speeds throughout summer, combine with exceptional safety in winter, to make CELSIUS AS2 the ultimate all round performer. You can't control the weather, but you can equip your car for whatever it brings.
Available in 31 sizes from 15 to 20 inch.
Features and benefits
Improved Grip Performance
Without sacrificing Lower Rolling Resistance
->Innovative compounding design platform Nano Balance Technology
New Directional Pattern
Improved drainage and traction performance
->Aqua Planing and Snow Traction
Dynamic Taper Design
Improved wet and dry braking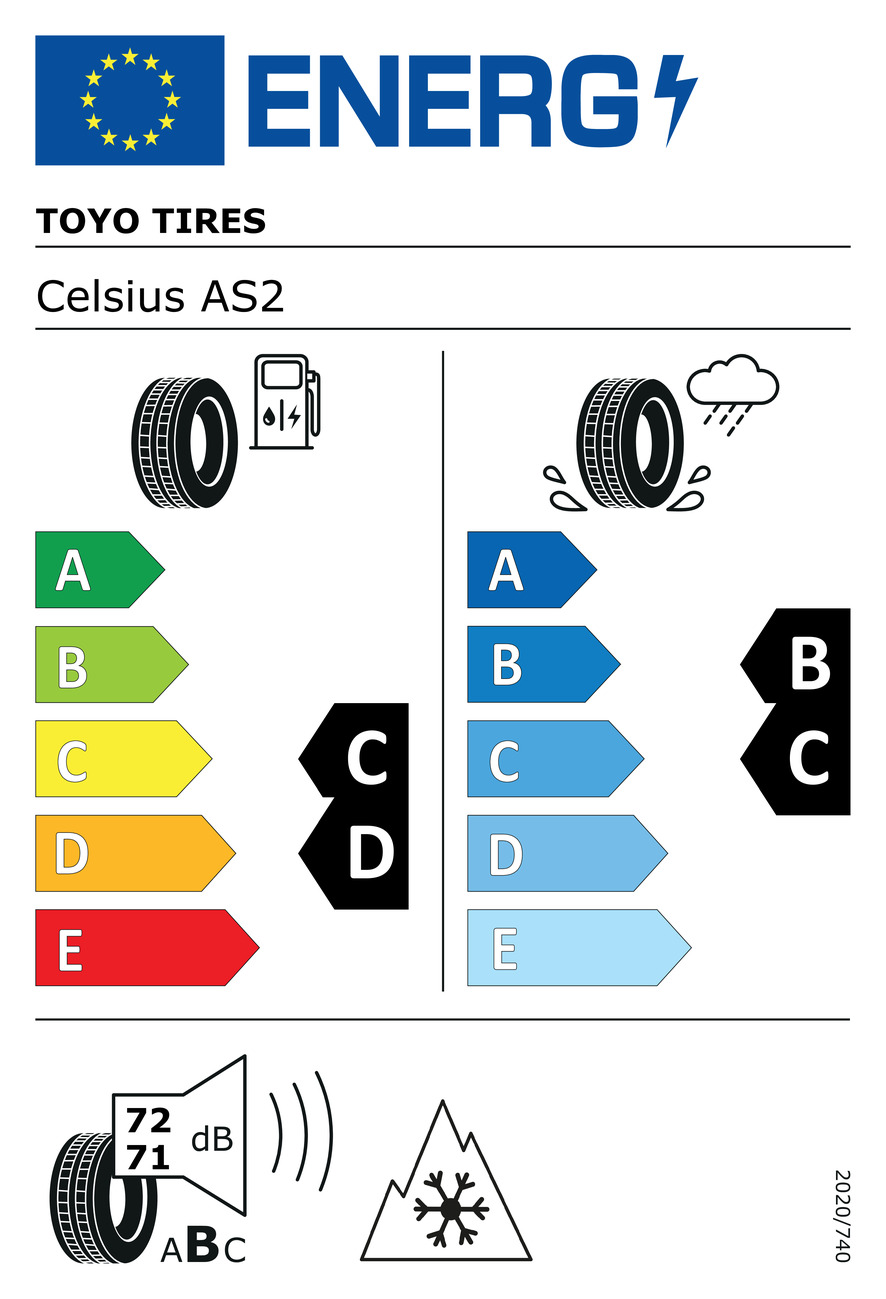 The above label shows the complete range of values for this product. For specific values by size, please see the individual listings in the specifications below.

Specifications
EU label column links to the European Product Database for Energy Labelling for the product specification listed.