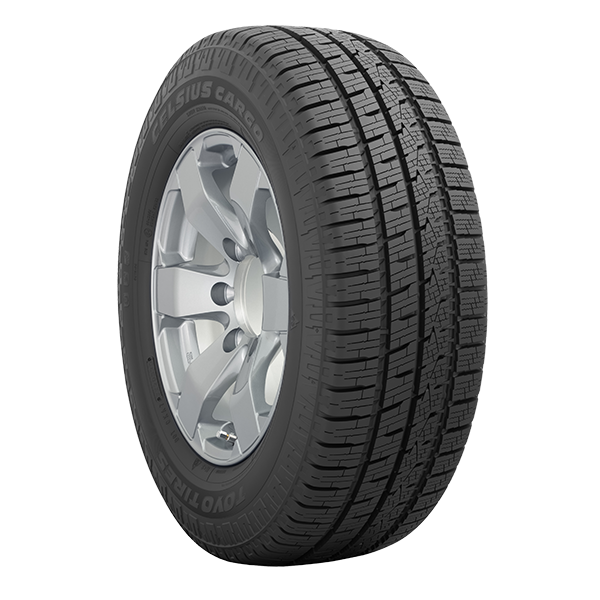 Celsius Cargo
The Celsius Cargo's durable construction is built for year-round reliability in applications including local deliveries, services, and transportation. This is the latest addition in the Toyo Celsius all-weather tire line, which includes Celsius for passenger cars and Celsius CUV for CUVs and SUVs.
Celsius Cargo provides better snow and ice traction than a typical all-season tire and longer tread life than a winter tire. It carries the Three-Peak Mountain Snowflake symbol, signifying the tire is designed for use in severe snow conditions. To owners, these benefits mean more time on the job and less downtime switching tires.
The all-weather tread design features an outside tread designed for all-season performance and an inside tread designed for winter traction. A circumferential rib and lower void ratio on the outside tread maximizes wet and dry performance. Zigzag shaped tread blocks with high sipe density, snow claws, and slush grooves on the inside tread evacuate snow and ice to maximize cold weather traction. A durable sidewall provides extra protection against curb damage, and its sturdy casing provides exceptional handling and stability during frequent stops and starts.
Available in 23 sizes from 14 to 17 inch.
Features and benefits
Big snow claw and zig zag snow claw
Snow traction
Slush groove
Improved performance on wet slush snow
Buttress design
Damage resistance
Bead Reinforcement
Improved durability
Good wear resistance performance
Innovative compounding design platform Nano Balance Technology
Asymmetric pattern
All season / winter performance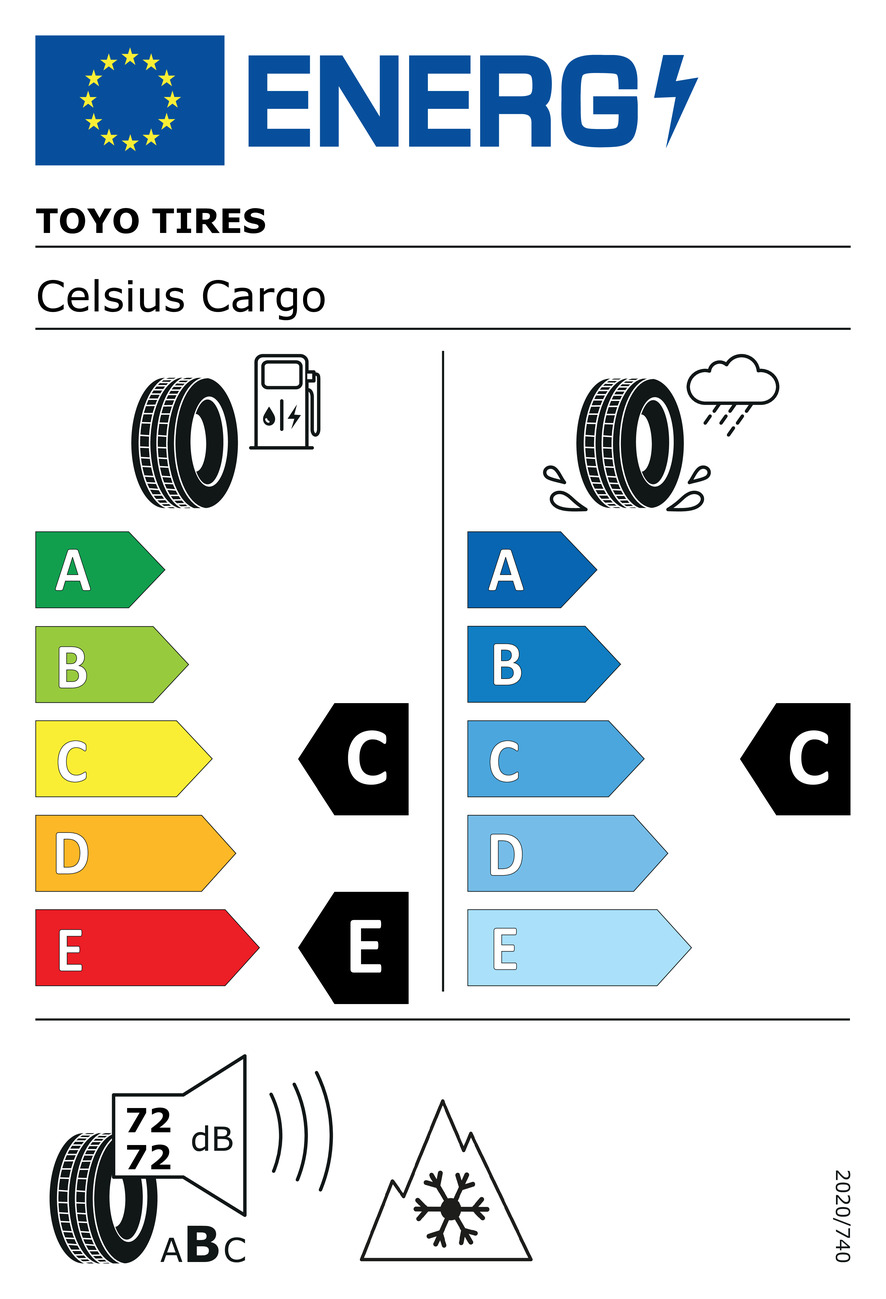 The above label shows the complete range of values for this product. For specific values by size, please see the individual listings in the specifications below.

Specifications
EU label column links to the European Product Database for Energy Labelling for the product specification listed.