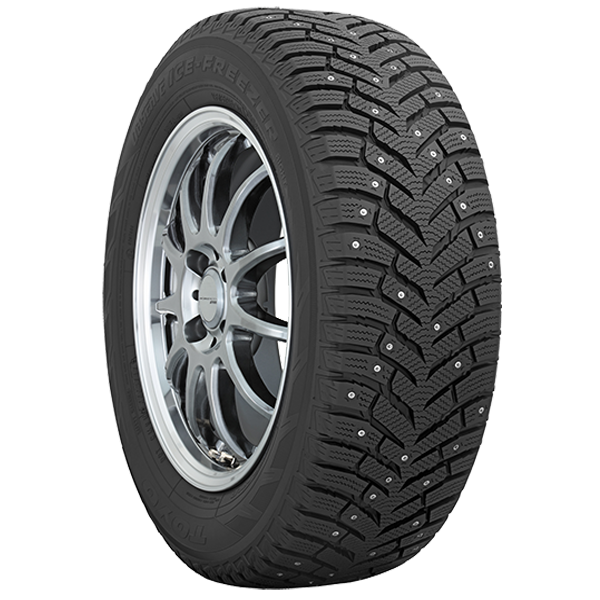 Observe Ice-Freezer
Observe Ice-Freezer is designed for optimum traction and braking on ice and snow. A consistent performance throughout the tire's life makes it ideal for use in extreme winter conditions.
Excellent in the most extreme winter conditions Observe Ice-Freezer has a directional tread pattern with an optimized stud hole design. It offers exceptional stud retention and improved acoustic comfort.
Fir tree shape tread design provides the best possible lateral road holding, even in various difficult conditions.
Features and benefits
Full control and confidence
Optimized aggressive tread pattern and more even stud distribution (28 lines) for enhanced handling and braking performance in ice and snow condition.
Safety in winter condition
New design stud and advanced compound technology with "Walnut Shell Microbits" for excellent grip provide more safety in ice and snow condition.
Low noise
"3D Multi Wave Sipe" and optimized distribution of pattern design including stud pin by computer simulation reduce noise for comfortable ride.
3D multi-wave sipes
Suppress the movement of the block, thus providing good cornering performance
The above label shows the complete range of values for this product. For specific values by size, please see the individual listings in the specifications below.

Specifications
EU label column links to the European Product Database for Energy Labelling for the product specification listed.