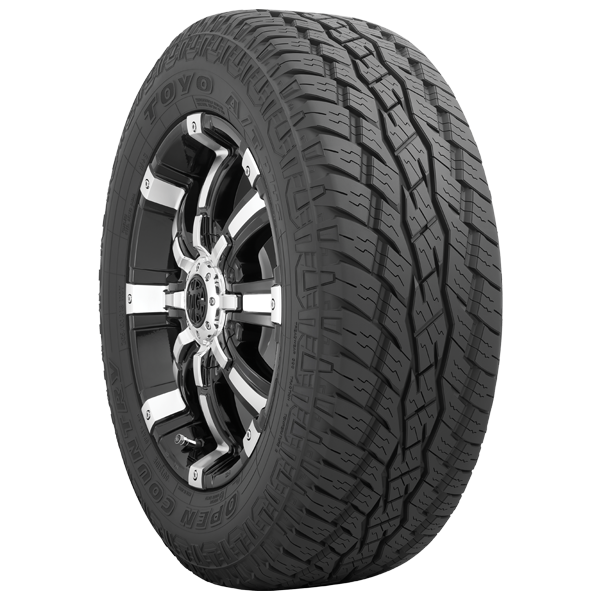 Open Country A/T plus
Open Country A/T plus has been specially developed to offer excellent performance and a purposeful appearance .
With its' rigid block design and asymmetric tread pattern, Open Country A/T plus is the perfect tire for drivers who want to go wherever the road leads, from highway to the forest.
Open Country A/T plus offers enhanced durability, exceptional road handling and extended off-road capabilities.

Features and benefits
Asymmetric Tread Pattern
Asymmetric Tread Pattern Design OUTSIDE (in blue) - Good off-road traction INSIDE - Low Noise - Inceased Stability and braking
Step Block Edge
Step Block Edge - Good Initial Traction
Special Silica Tread Compound
Special silica tread compound provides good wet performance and wear life while maintaining low rolling resistance.
High Turn Up Casing Ply
High Turn Up Casing Ply ● Excellent handling and stability
The above label shows the complete range of values for this product. For specific values by size, please see the individual listings in the specifications below.

Specifications
EU label column links to the European Product Database for Energy Labelling for the product specification listed.