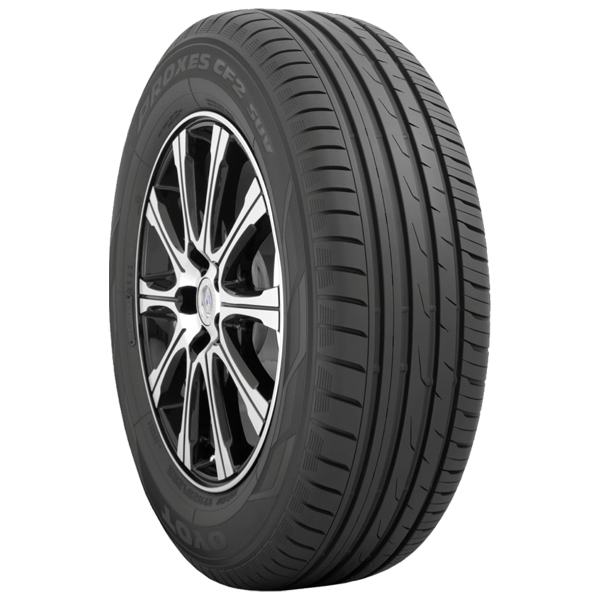 Proxes CF2 SUV
Proxes CF2 SUV was developed to complement the characteristics of smaller crossover and compact SUV cars.
With a new silica traed compound, Proxes CF2 offers shorter wet braking and improved fuel economy.
Lightweight construction combines with the new compound to provide longer tire life, making Proxes CF2 the smart choice for SUVs.
Features and benefits
Circumferential Grooves
4 Wide Grooves - Good aquaplaning resistance
Rib Pattern
Rib Pattern - High stability - Excellent Braking - Low Noise
Wide Tread
Wide Tread - High Stabilty - Good Tread Wear
Tread Compound
- Wear life Polymer (Green line) - Super Active Polymer (Blue line) - Ultra Grip Polymer (Red line) Good wet performance and wear life with low rolling resistance
Jointless Cap Ply
Jointless Cap Ply - High Speed Durability - Precise Uniformity
Bead Filler
High Hardness Bead Filler - Linear Steering Response - Durability
Steel Belts
High Tensile Steel Belts - Excellent Handling - Stabilty - Enhanced Ride Comfort
The above label shows the complete range of values for this product. For specific values by size, please see the individual listings in the specifications below.

Specifications
EU label column links to the European Product Database for Energy Labelling for the product specification listed.