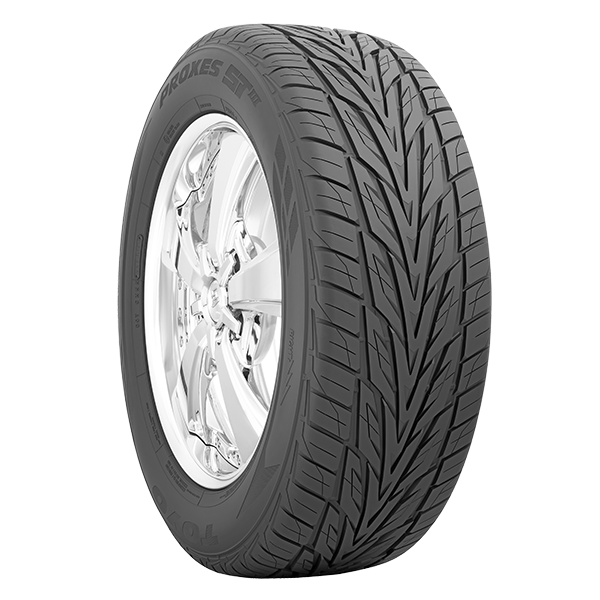 Proxes ST III
Proxes ST III is a new generation summer sports tire for SUV vehicles, which provides even better wet braking and dry handling.
Designed for very high performance and tuned vehicles, Proxes STIII is distinguished by it's directional tread pattern and sporty tread pattern design.
With a range of fitments up to 24 inch wheels and W speed rating, Proxes STIII excewls with highway speed performance.
Features and benefits
Directional block
Good braking performance
Resistance to uneven wear
Multi-wave lamellar
Resistance to uneven wear
Parallel block
Dry road performance
Arrowhead with Taper Design
Optimized water drainage
Flashing grooves
Optimized water drainage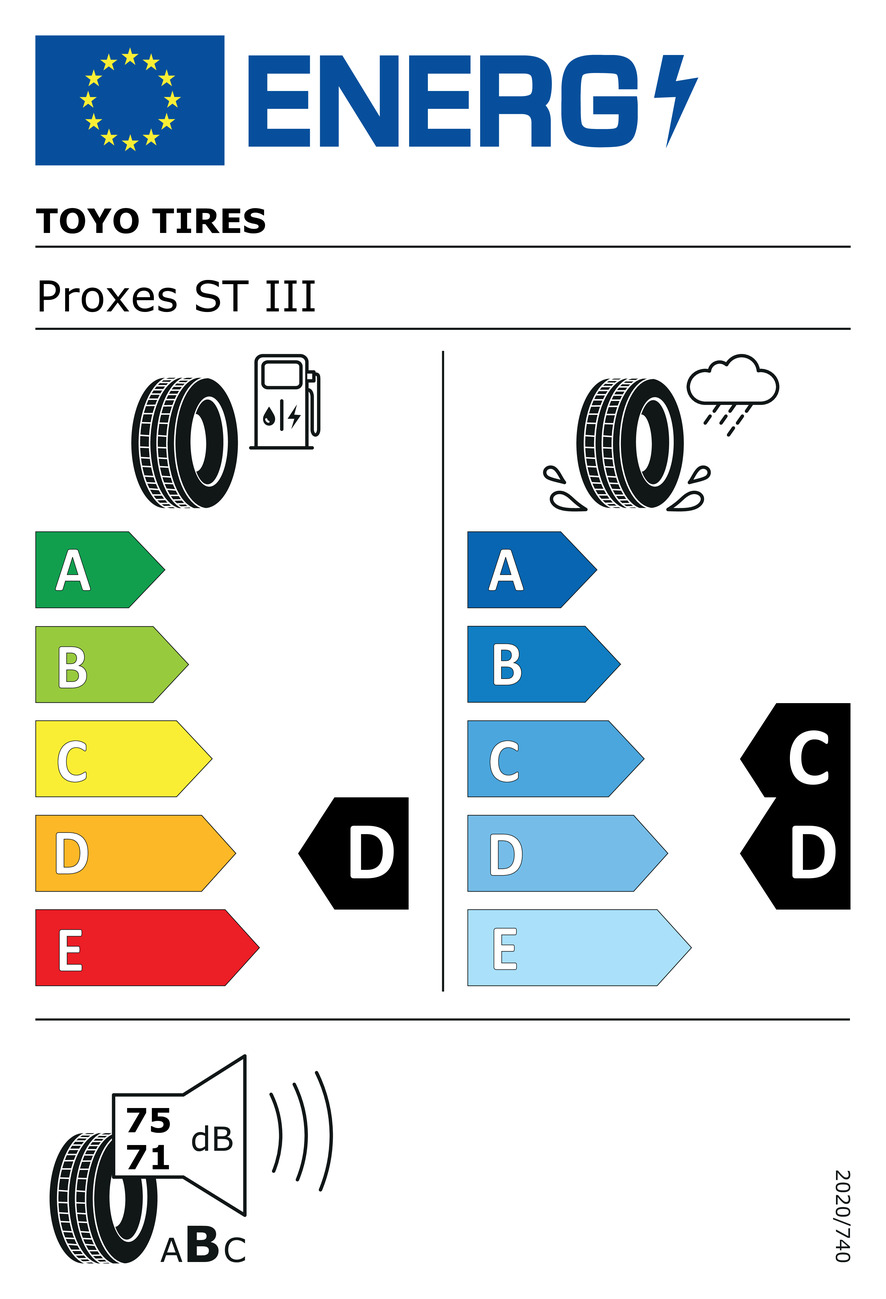 The above label shows the complete range of values for this product. For specific values by size, please see the individual listings in the specifications below.

Specifications
EU label column links to the European Product Database for Energy Labelling for the product specification listed.